Denis Cyplenkov is a 32-year-old Ukrainian Born arm wrestling champion and bodybuilder who has the biggest and most densely muscled hands in the world. Denis is often compared to the incredible hulk. His pinky finger is probably thicker than your you know what.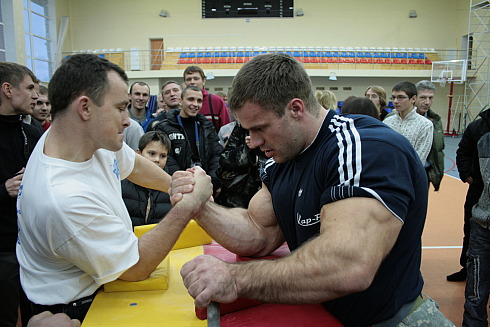 Denis first began training with kettle bells in sports clubs around his hometown of Krivoy Rog, Ukraine. Soon his immense strength and genetic potential was recognized and he began competing in arm wrestling contests.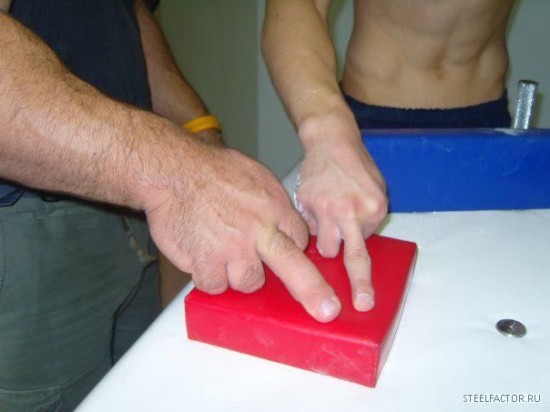 Denis's highly unusual wrists measure in at 9.5″ thick.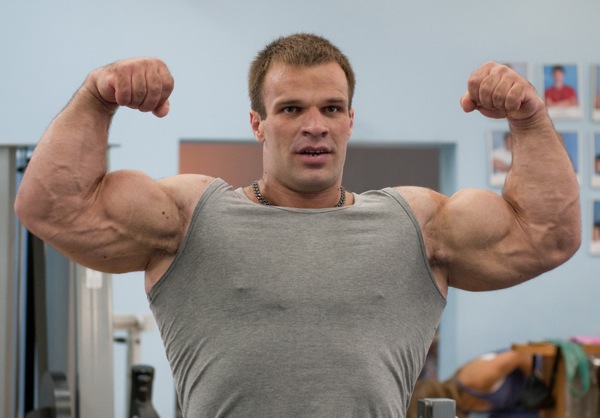 Denis is roughly 6'1″ tall and weighs 308 lbs. His biceps measure in at 25″ which are unofficially the largest in Russia.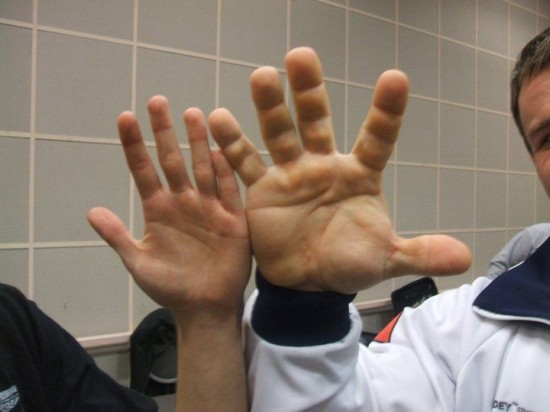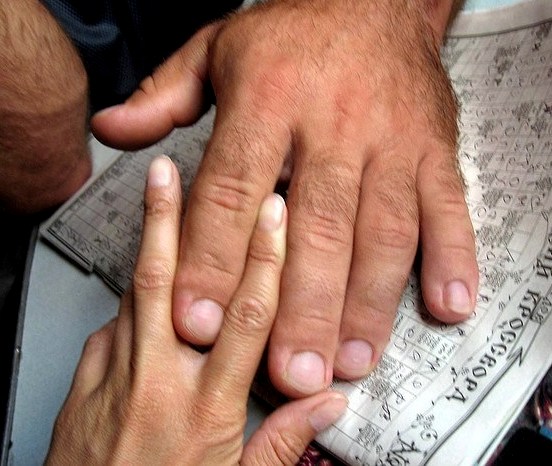 In 2010 and 2011, he won the Nemiroff world cup which is considered the largest international arm wrestling tournament.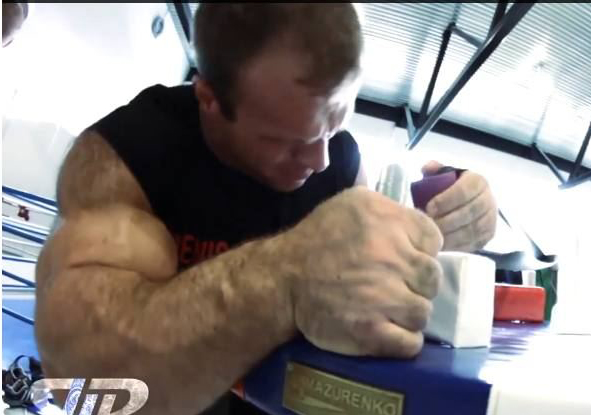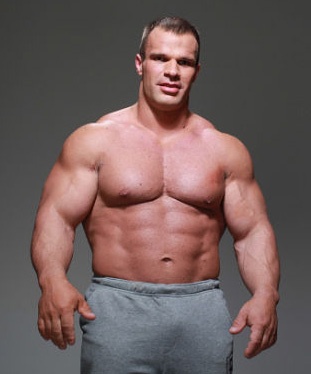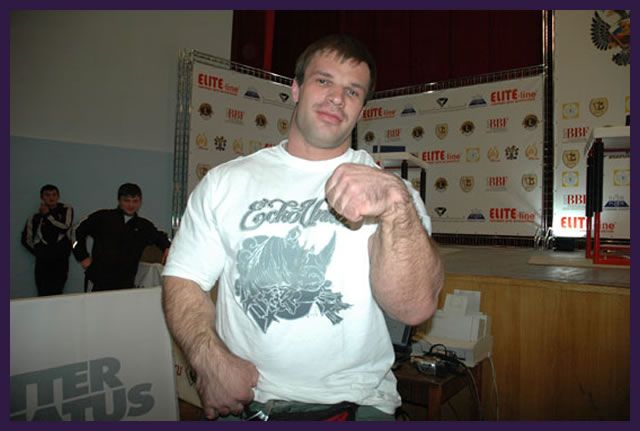 Here is a recent video of him crushing walnuts with his bare hands: